Reggae music has spread to many corners of the world, from music units, selectors and even sound systems. From the city of Beijing – China, the Lucky Roots who started in 2016, is one of the fascinating Asian reggae acts worth watching.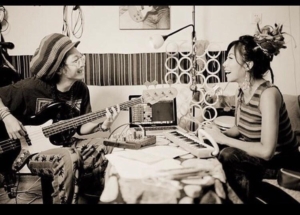 They did an independent tour to several countries with an early roots, dub and dancehall setlist in 2017. This step is one of their efforts to build their own Beijing-style rastafarian vibes network. Also in this year, they released the single "Chinese Love Story", a collaboration with an Italian dub unit, Dedubros. Lucky Roots was involved in a "Bob Marley Day Anniversary" event initiated by the Jamaican Embassy in China. It was the beginning of their journey that got enthusiasm from the public there. This, then became a trigger for them to build a music imprint Roots Promotion Records, their own melting pot for many talents in China.

Apart from music, Lucky Roots regularly hosts a Jamaican music party in Beijing with international guests. Several figures have been the headliners in this event, including I-Kong, Zettai-Mu A.K.A Kuranaka 1945 and the charming British producer, Vibronics.
Get the latest news and the update from Lucky Roots via their social media:
Instagram | Youtube

(Keyko, Sam)