Baxlaxboy is a producer and a dub soloist  from Cirebon – West Java. He carried his own approach which he called "Original Pantura Sounds," an idea that he delivers through his works.
Started in 2012, the name Baxlaxboy itself was inspired by an expression of encouragement; "Burn your spirits again, boy!" another idea which came from a multi-interpretive yet powerful consciousness.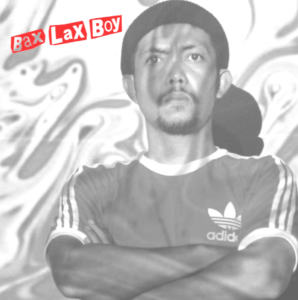 As a pioneer of the sound system culture from the Cirebon area, this man whose real name is Guntur "Ophay" Soekarno, is also a part of the local Jamaican music movement in the country. He featured on a lot of dub music parties in various parts of the country, and by this he garnered his own militant followers.
Baxlaxboy made his debut EP titled "Burn It, Feel It, And Free Your Mind!" in CD and digital format in 2019.
Baxlaxboy presents a typical fun-filled composition of the Indonesian North Coast Line  from the Jamaican sound perspective. Presenting a simple mix of memorable melody lines and witty dance-able grooves.
(author:keyko,translation:sam)