Dub and reggae soloist from Kediri, East Java – Indonesia, King Masmus, has re-released his new work. This time a single entitled "Anjing Bukan Makanan (Dogs Are Not Food)". This single was produced by Bandizt, from Shaggydog and distributed through music imprints from Yogyakarta DoggyHouse Records.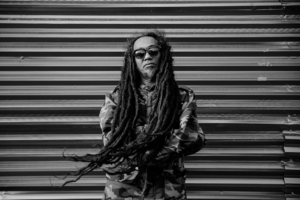 This medium-tempo music is highly pimped with delay-laden guitar harmonies and an electronic touch. Irhan or better known by the moniker Magixriddim as a composer was so straightforwardly smooth to provide big space for King Masmus who managed to bring a nice light compositions since the beginning of the song.
The unique character that became the identity of King Masmus is heard again in this single. His point of view as a vegan is quite delivered very well, his concerns are also well written on the lyrics, something nice that we can highlight on this single.
Single "Anjing Bukan Makanan (Dogs Are Not Food)" from King Masmus can now be enjoyed through various DSPs. Check it out.

(Keyko, Sam)