After the success of the 2016 debut LP "In Da Name Of Jah", dub producer from Mendoza – Argentina, Eter Dub, has returned. This time, he released a thickly dubwise EP called "Eternally Wise" on November 3, 2021.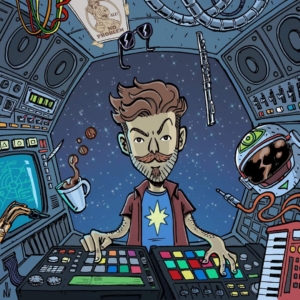 In this EP, Eter Dub plays a major role. He plays the flute, saxophone, and keyboard. He was backed by Di-Style (drums) and Mauro Vergara (guitar). On "Dub Seshan", the third track, Maria Jose Caballero lent Eter Dub the oboe part.
In accordance with the title "Eternally Wise", Eter Dub is very wise to bring the deep dub strains on the four instrumental tracks of this EP. He successfully combines a medium tempo beat with the harmonies of wind instruments as his signature. The strokes and echoes of "Eternally Wise" indeed sounds so wise.
Enjoy "Eternally Wise" and get ready to fly-high-wise.

(Keyko, Sam)