Another recommendation in the features page this time is about talents from Southeast Asia. Rootikal Foundation, music unit from Mactan Island, Cebu – Philippines, is the name we would like to present for you in this edition.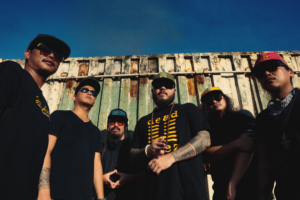 The unit, which was formed in 2022, is led by King Spade A.K.A Boobop (vocals), Krutzy Boy (guitar), Uncle Skank (guitar), Darryll (bass), Jairus A.K.A Kingkey (keyboards) and Tick Tock (drums). They explore a touch of classical compositions of roots reggae and dub with modern infusions of dancehall and hip hop. The starting point of their presence was marked by their debut single "No More War". Currently, they are preparing their upcoming release which is worth waiting for.
Although relatively new, Rootikal Foundation has performed at various dance parties to spread their musical energy, including the Bob Marley Fest, Roots Dancehall Beach Party, Cebu Reggae Festival and several other Jamaican sound events in the Philippines.
Follow and stay in touch about something fresh from Rootikal Foundation may bring in the future through their social media.
Facebook | Instagram

(Keyko, Sam)