Soundbwoy Ik is a Jamaican Sound scenester from the city of Lampung, Sumatra. He was influenced by the drum n bass/jungle after he joined up with "Synthetic Machinery" (an informal group of bedroom producers from Lampung).
It was from this nexus that he slowly began to collect the record for his stacks. And played them in various local dance halls. Just like the mixtape he made for kultur in this edition.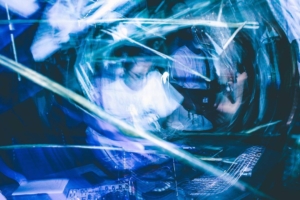 Please enjoy this selection curated from the Sumatera Island.
Tracklist
Chopstick Dubplate ft. MykiTuff – Sess flex

David Boomah ft. Tenor Fly & G-Corp – Sound Ago (Aries Remix) 3. Tom & Jerry – Maximum Style 2 (Marky & S.P.Y Remix)

Speaker Louis & Grimesy- Can't Touch

Speciment A – Bangarang (ft. Navigator) [Aries & Deekline Remix] 6. Aries – Herb Smoke VIP

Selecta J-Man – Round Here (ft. Rider Shafique) [VIP Mix]

Conrad Subs – Larger

Euphonique & DJ Hybrid – Oi

Conrad Subs – Conqueror

Veak – Lonely Sunday Morning

Sikka & Mugshot – Trueshool Lion

Serum – Badboy

Lowriderz – Back

Sikka & DJ Hybrid – Fire Man Dem

Tiknology – Riot Zone

Conrad Subs & DJ Hybrid – Rinse It

Subsonik – Temperament

DJ Hybrid – On A Riddim

Flat T – Rock The Beat

Epicentre – Dread

Epicentre – Hold Me

Next Chapter & Akas – Draw The Card (ft. MC SPYDA)

Missing & Mr Time – Original 90s

Chopstick Dubplate – Herbs Toast (ft. Myki Tuff)

John Holt – Ali Baba (Saxxon Remix)