Direct Impact sound system has been around since 1994. For more than 2 decades, this unit has played various collections of his flagship LPs, from ska to dub. And also has performed in various prestigious reggae festivals in many countries, from England, Sweden, Norway and Japan.
Apart from being a vinyl collector, Direct Impact has also produced its own works. At least 11 albums and several singles and collaborations have been released through the years.
One notable discography was a double album with legendary producer and sound engineer, Mad Professor, from Ariwa Studio in 2000. This set was released by Major Production Japan. In 2020, the single "Still In Love" was ranked number two on the Spanish reggae chart on iTunes. Last June, Direct Impact just released the mind-blowing yet conscious mini album "Tufnel Park Riddim".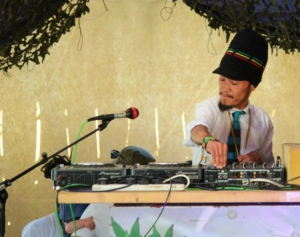 We're so proud to share you a special set for kultur in this edition by the honourable Direct Impact. Set your speaker, turn it louder!
Instagram | Facebook | Bandcamp